2015 Porsche Macan
High-Performance SUV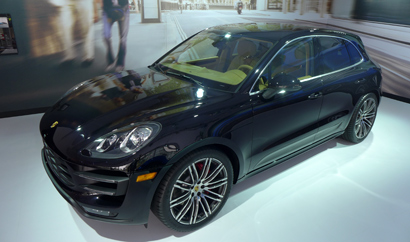 In short: An off-road-capable high-performance small SUV.
2015 Porsche Macan Review
Named after the Indonesian word for "tiger," the Porsche Macan is the German automaker's second SUV. Following in the footsteps of the Cayenne, which has become its bestselling model, this animal will likely do as well as its spicy cousin.
As its fierce name suggests, the Macan is both swift and powerful, and thanks to Porsche's advanced all-wheel drive technology, ready to rough it in the wilderness. The 3.0-liter twin-turbocharged V6 of the Macan S is athletic yet efficient, shooting the SUV from 0-60 in 5.2 seconds. An even bigger 3.6-liter V6 and is available, and a diesel version goes on sale in early 2015.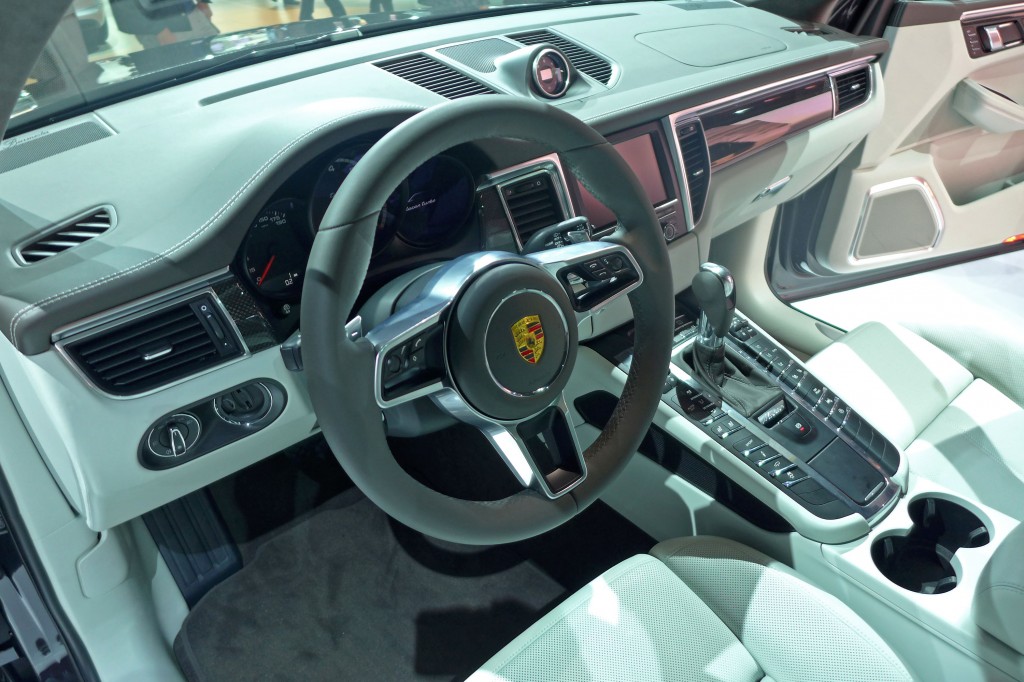 Though based on the chassis of the Audi Q5, Porsche is adamant that the Macan is a totally different animal. From an exterior design that trades cargo space for aerodynamics, to the turbocharged V6 engines, the Macan shares few actual parts with its Audi platform-mate.
Initially offered in two trims, "S," and "Turbo," all Macans will come standard with Porsche's 7-speed PDK dual clutch transmission and, of course, all-wheel-drive. Dynamic options include a height-adjusting air suspension, PASM (Porsche Active Suspension Management) and the Sport Chrono package, which includes a real-time performance display and a Sport Plus button that firms up the suspension, quickens the electromechanical steering and optimizes the torque vectoring for hard launches.
While Porsche's first SUV, the Cayenne, scandalized brand purists, the Macan is unlikely to generate similar shock. Conceived of as the sport utility vehicle for those who'd rather drive a sports car, the Macan is designed to meet normally conflicting goals. It handles, accelerates and performs on the road like a small, low-to-the-ground sports car, yet can carry five humans over bumpy terrain like an SUV. And to cement its level of technical achievement, the Macan does all this while returning reasonable fuel economy.
Warranty/Service: 4-year/50,000-mile new vehicle limited warranty; 4-year/50,000-mile powertrain warranty; 4-year/50,000-mile roadside assistance
Related content:

Compare small SUVs

You can click on each photo to enlarge
| | |
| --- | --- |
| QUICK SHEET | Base Price: $49,900 / As Tested: n/a |
Technical Specifications

Vehicle type: front-engine, all-wheel drive, 5-passenger, 4-door crossover

Engine: 3.0-liter biturbo V6
Horsepower: 340 hp @ 5,500-6,500 rpm
Torque: 339 lb-ft @ 1,450-5,000 rpm
Transmission: 7-speed double-clutch transmission

Curb weight: 4,112 lbs
Wheelbase: 110.5 in
Length/Width/Height: 184.3 / 75.7 / 63.9 in
Turning circle: n/a

Brakes: 4-wheel disc brakes with ABS
Suspension: five-link front; trapezoidal-link rear

Traction: Porsche Traction Management; off-road mode with Porsche Torque Vectoring Plus and Porsche Hill Control

0-60 mph: 5.2 seconds
60-0 mph: n/a
Top Speed: 156 mph

EPA City: n/a
EPA Highway: n/a
Combined MPG: 33 mpg

Seating Capacity: 5
Safety: front airbags; front side airbags; front and rear side curtain airbags; optional rear side airbags


Likes: n/a

Dislikes: n/a

Check out other Porsche models

See all of our Automobile Reviews

Visit the Porsche website
Photography: AlphaMedia
Comments
comments